Statement by Robin Vela on his withdrawal from the NSSA Board
"This morning I received a letter from the Minister of Labour and Social Welfare, Petronella Kagonye, advising me of my immediate withdrawal as Member and Chairman of the NSSA Board.
In the letter, the Minister said I was being withdrawn in terms of the National Social Security Act Chapter 17:04 Section 8, (a).
Section 8 deals with disqualification for appointment as a member and states: "A person shall not be appointed as a member and no person shall be qualified to hold office as a member who –
Is not ordinarily resident in Zimbabwe;"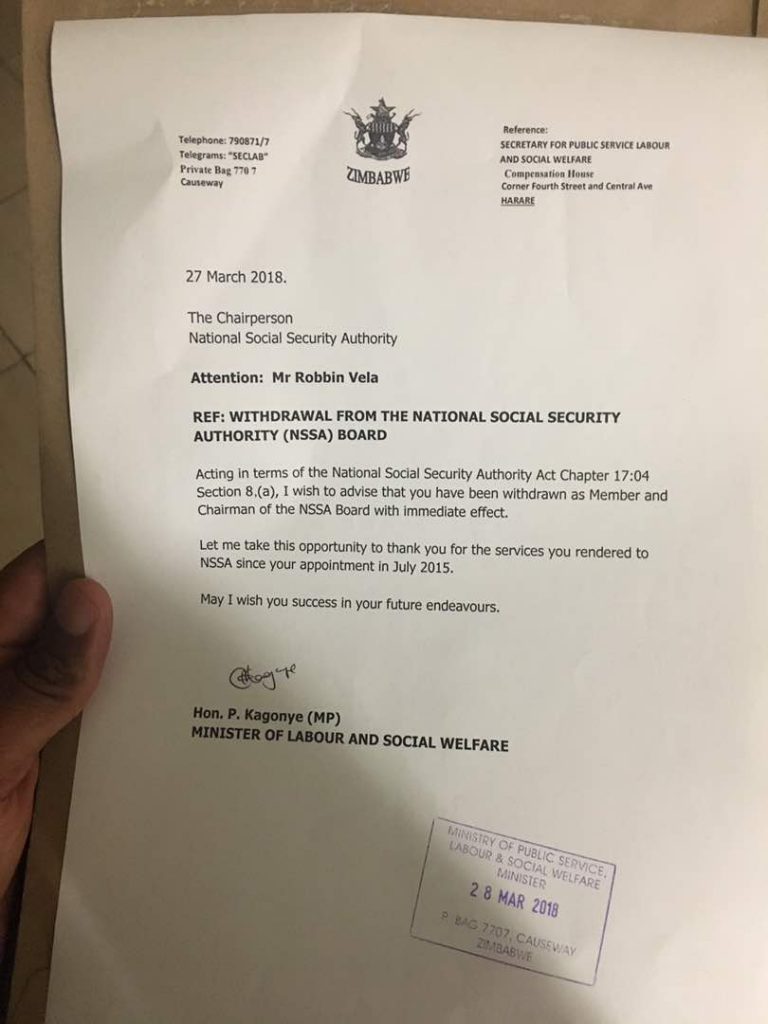 The above allegation is not true as I am resident in Zimbabwe, I hold a Zimbabwean passport, my kids attend school here, my wife resides in this country and I have businesses that I run from here.
Allegations of my foreign residence first surfaced in a social media tweet by Themba Mliswa. "Is it the fact that Robin Vela is the holder of a foreign passport? How then does he chair the local entity NSSA as a foreigner and how did the CIO miss this out?" said Mliswa in his tweet of 1 February 2018.
The irony of this is that on the same day Mliswa tweeted that I was an Executive Chairman who was responsible for day to day activities at the Authority.
Of course, I laughed this off as social media banter and never did I envisage this being taken seriously by anyone as the status of my residence, let alone citizenship, can be easily verified.
I'm fully aware that I serve at the pleasure of the Minister of Labour and Social Welfare and can look back with pride at what the NSSA Board achieved during my tenure, which began in July 2015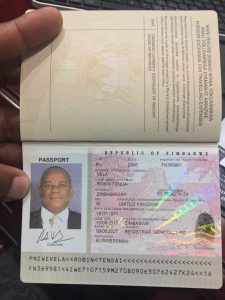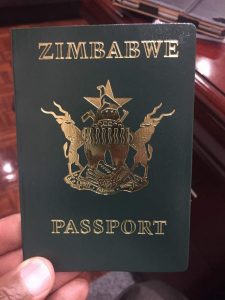 The board embarked on a transformation journey, which began with a restructuring exercise in the fourth quarter of 2015 that led to management team renewal, restructuring of board committees, the introduction of conscionable remuneration framework and strict adherence to corporate governance dictates.
During my tenure as NSSA Board Chairman, the Authority made significant achievements as reflected by the financial growth in surplus of 638% from $19,5 million in 2015 to $144,2 million in 2017. The growth in surplus was achieved through a tight management of operating costs.
Over the same period, the Authority saw a reduction in operating costs of 18% from $87,8 million to $72,4 million and experienced a growth in investment income of 137% from $22,8 million to just over $54 million in 2017. Over the same period, the Fund's total assets grew by 50% from $917 million to $1,4 billion.
I, therefore, bow out with my head held high, knowing I gave my all to the Authority and my country. I wish the NSSA Board, Management and staff success.
NSSA by Choice, Not by Statute… the journey goes on!"