GWERU- Miss Africa Continental Finalist representing Zimbabwe Tapuwanashe Manyange, working with Miss Gweru 2017 donated clothing supplies to Queen of Peace Children's home on Sunday as part of the pageant's efforts to assist the less privileged in the community.
Manyange, who was recently picked to represent Zimbabwe in the Miss Africa Continental Finals at a boot camp in South Africa, together with last year's Miss Gweru winner, Michelle Tugwete, mobilised and donated clothes, blankets and shoes to Queen of Peace Orphanage.
The 21 year old beauty queen, who grew up in Gweru and recently relocated to Harare, said she is thriving to make a change to the less privileged and efforts to restore their dignity through the Miss Africa Continental pageant.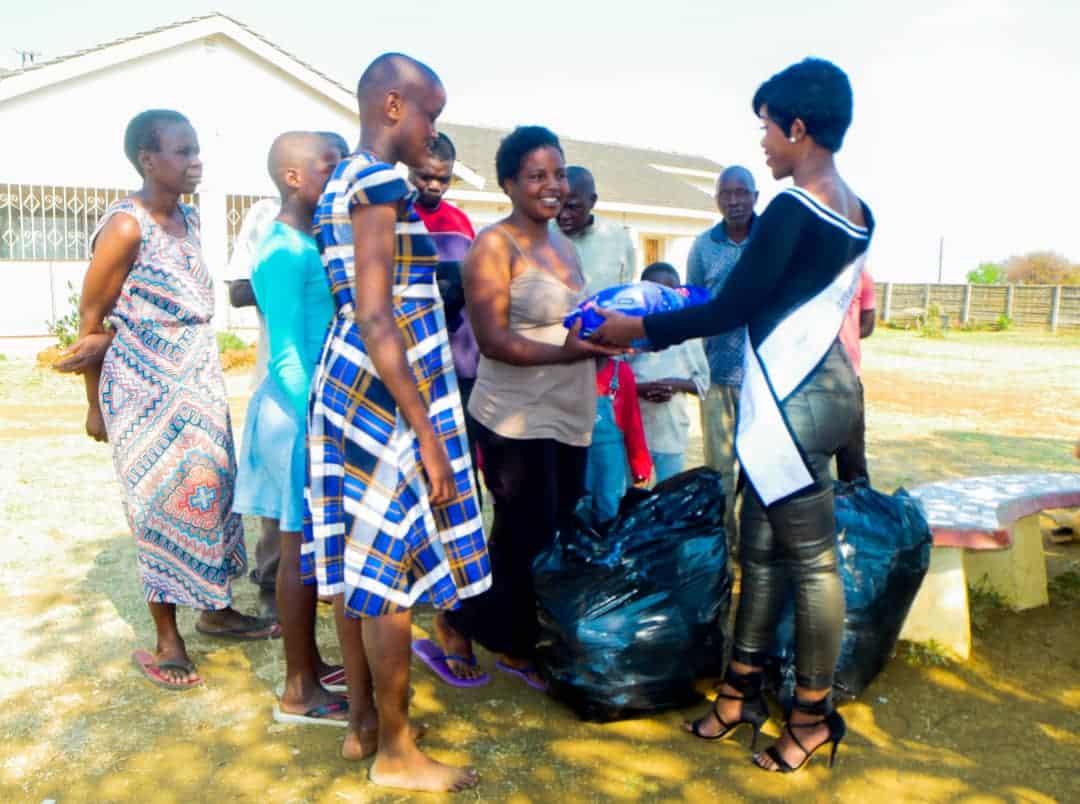 "The aim of the Africa Pageant is to give dignity back and assist in any ways possible in our communities and on the African continent.
"I have learnt that you can give someone at least their dignity back under any circumstances and will use the powerful Miss Africa Finalist tittle to make a significant change in my community," Manyange said.
The 2013 Miss Summer Midlands and 2017 Miss Legacy Zimbabwe Queen said it was not difficult to mobilise resources for the donations having assistance from one of the schools in Harare and other well-wishers.
"It did not take long to mobilise the resources, after an interview on national television on my intended charity project to collect preloved clothes, blankets and other materials to donate to orphanages as Miss Africa Finalist, many people were willing to help.
"On this particular project students and teachers from Nova Status Christian Academy Harare assisted as well as several other individuals," she said.
Manyange said Queen of Peace was the orphanage of choice because she has a soft spot for Gweru as a place she grew up and couldn't have chosen a better place.
As a word of motivation to Zimbabweans, Manyange said self-belief is best.
"Believe in your infinite potential. Your only limitations are those you set upon yourself, your abilities and your own potential; never let self-doubt hold you captive," she said.
Manyange's former schoolmate and Miss Gweru 2017, Michelle Tugwete said she was delighted to assist and the experience gives positive energy and hopes to team up again in future to continue with the charity work.
"It's a small gesture like giving a basic commodity to someone in need that makes a positive experience, I am glad I could help and all the parties involved made it easy and I will certainly donate again," Tugwete said.
The Miss Africa Continental finals are set for Johannesburg from the 23rd of November to the 2nd of December 2018.