Zimbabwe's technoprenuership university, the Harare Institute of Technology (HIT) has partnered the Parirenyatwa Group of Hospitals in a collaboration aimed at delivering new health science programs at both undergraduate and postgraduate levels.
The first batch of students to be enrolled for the new majors will commence their studies in August this year.
The Harare Institute of Technology through its affiliate The Harare School of Radiograph has already started enrolling students for studies in the Undergraduate Bachelor of Science Honours Degree in Radiography, Postgraduate Diploma in Medical Dosimetry and the Postgraduate Diploma in Medical Ultrasound.
The Undergraduate Bachelor of Science Honors Degree in Radiography programme is designed to give broad knowledge of Therapeutic and Imaging Sciences in Radiography.
It will also provide students with the skills and knowledge to help diagnose and treat illness by producing and interpreting medical images.
It emphasizes on equipping students with advanced knowledge in the different fields of Diagnostic Radiography which include Computed Tomography, Magnetic Resonance Imaging, Nuclear Medicine, Ultrasound scanning, General X-rays and Special procedures.
The Post-Graduate Diploma in Medical Dosimetry is intended to provide a mechanism for radiation therapists to demonstrate knowledge and competence in the field of Dosimetry, to promote standards of excellence within this clinical area, and to identify those who have met a nationally recognized standard in the practice of Dosimetry.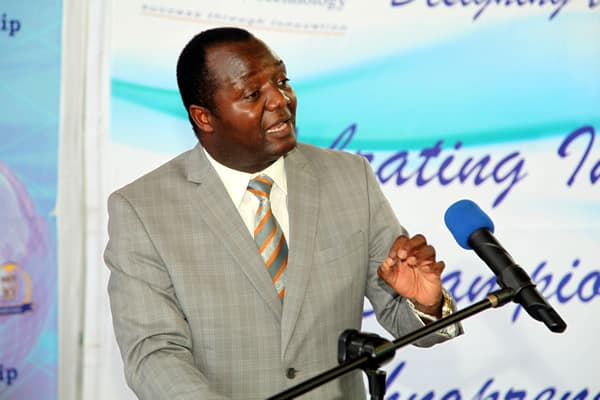 The Postgraduate Diploma in Medical Ultrasound programme gives broad knowledge of medical imaging in the following areas: Obstetrics and Gynecology, Abdominal Ultrasound, Musculoskeletal, Vascular studies, Small parts, Pediatric ultrasound, F.A.S.T (Focused Assessment Sonography in Trauma) ultrasound techniques and an introduction to Echocardiography.
Graduates of the Postgraduate Diploma in Medical Ultrasound programme are destined for careers such as Ultra-sonographers and or specialist in different areas of medicine such as Urology, Ultrasound and Applications specialists.
Dean of the School of Industrial Sciences and Technology Eng. P. Muredzi said that these are full time programmes and teaching is interspaced with field work and internship.
"As is our traditional way of teaching and learning, the programmes have substantial components of laboratory and clinical field work to be undertaken at Parirenyatwa group of hospitals were our affiliate – the School of Radiography is domiciled," said Eng. Muredzi.
Muredzi added that these programmes are part of the HIT Strategic Plan – Designing the Future and their introduction is premised on the realisation by HIT that it must play a leading role in availing human resources that will invigorate rapid national industrialisation to capacitate the nation with skilled and competent experts in the fields of health sciences.
"It is envisaged that each class will have at least 35 students inorder to maintain and ensure a viable and sustainable good tutor to students. Academics who are experts within the fields, active clinicians and researchers will be teaching these programmes. The School of Radiography already has qualified and competent staff who will be complimented by staff from HIT's department of Pharmaceutical Technology. Our curriculum concentrates on evidence based teaching and is directly influenced by the research happening within the departments which informs radiography, dosimetry and ultrasound policies and practices.
"We have long standing and close links with related departments at Parirenyatwa, Chitungwiza, and Harare hospitals, the radiography, dosimetry and ultrasound profession, and industry; all of this offers a challenging yet supportive environment in which to study," said Dean Muredzi.