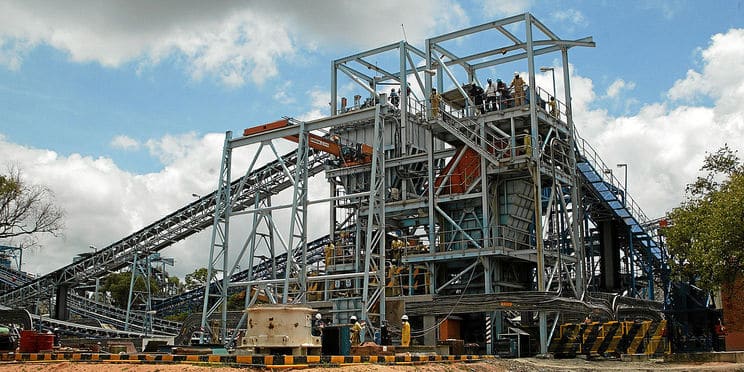 MUTARE- A top diamond mining boss has expressed shock at the level of under-development in Chiadzwa where villagers are living without proper sanitation and has urged the country to take a leaf from regional peers such as Botswana where the precious gems have transformed host communities.
By Donald Nyarota
Speaking on the sidelines of a review tour by the Parliamentary Thematic Committee on Indigenization and Empowerment, Zimbabwe Consolidated Diamond Company Acting Chief Executive Officer Robert De Pretto said living conditions of Chiadzwa people were unacceptable.
"They are still an impoverished community they still have no running water in their houses and no electricity in their houses in this day and age it is shocking really shocking so we need to look at the basics.
"I understand and I have seen what is happening in Botswana, what diamonds have done for them the communities there are all prospering… I think we can learn from those and I hope we can learn from those and implement some changes," said De Pretto.
He said while villagers in Marange were living in squalor, regional peers like Botswana have leveraged diamond mining for sustainable development.
De Pretto said despite changes in the top executives, ZCDC will seek to foster good working relations with community by actively consulting for community priorities in their corporate social responsibility programs.
"We have changed the previous leadership and what we have now is an interim team and now it's up to the board to appoint the teams, but we have not changed direction as a company because we have a very clear policy on corporate social responsibility which looks at the community under tier one.
"Then we look at the province of Manicaland and then we look at the country as a whole and we must all benefit because we are all citizens of Zimbabweans, but our first focus is on the community because I want to leave a lasting legacy," he said.
Marange Development Trust chairperson Malvern Mudiwa said the Marange community was living in a prison with no proportionate development to match resources extracted in their doorsteps.
Mudiwa called for consultation and dialogue with ZCDC on their corporate social responsibility programs as the locals feel marginalized by the mining company.
"As a community we have a lot of expectations from the diamond mining company, particularly ZCDC because it is government controlled, and what they say they have done for the community is very insignificant compared to how much diamond has been taken right under our nose.
"Our community is in prison, we have lost livelihoods, and we are saying to ZCDC we need them to consult us on community projects rather than to do what they think we need.
"We have been calling for tangible projects like a tarred road network because the state of the roads here is appalling and this has spiked costs of travelling. It is a pity that today the mining company presented to the committee a recently graded road but that is their road, the roads that we use are virtually inaccessible," said Mudiwa.
Centre for Research and Development director James Mupfumi said diamond mining has failed to transform local livelihoods as well as contributing to the national fiscus because of government's policy inconsistence.
Mupfumi said issues raised by communities including human rights abuses and lack of local content development was because of lack of clear guidelines for the highly lucrative but opaque mining sector.
He blamed government for delaying enactment of a diamond policy saying there was need for policy coherence to ensure communities can benefit from Community Share Ownership Trusts (COST) set up under the disbanded Indigenization and Empowerment Act.