Chloride Zimbabwe Plans Expansion, Despite Tough Start
Automotive, industrial and solar battery manufacturer, Chloride Zimbabwe is on an expansion path, with plans to set up a new smelter plant expected to augment its monthly production capacity to 50 000 from 35 000 batteries, despite headwinds currently affecting production, 263Chat Business has learnt.
Kudzanai Gerede and Lovejoy Mtongwiza
The country's sole battery maker has had to contend with daunting foreign currency bottlenecks that have struck adverse effects on its operations but the company foresees opportunities in the short to medium term.

"The new facility will add more capacity; we are using the limiting factor, because the one we have right now has installed capacity of 35 000. So the new investment will address our capacity. We are looking at US$ 2 million for the project," Chloride Zimbabwe, Finance manager, Bryton Nyabereka said, on the sidelines of a Ministerial tour of the company plant today.
The company is finalizing the process of securing land to set up the plant around Msasa Industrial area as its regional expansion projects will largely hinge on the success of this new furnace.
Currently, the company has branches in Zambia and Botswana but these are only distributors with production happening in Zimbabwe.
But the current headwinds in the economy are slowing traction on the firm's operations.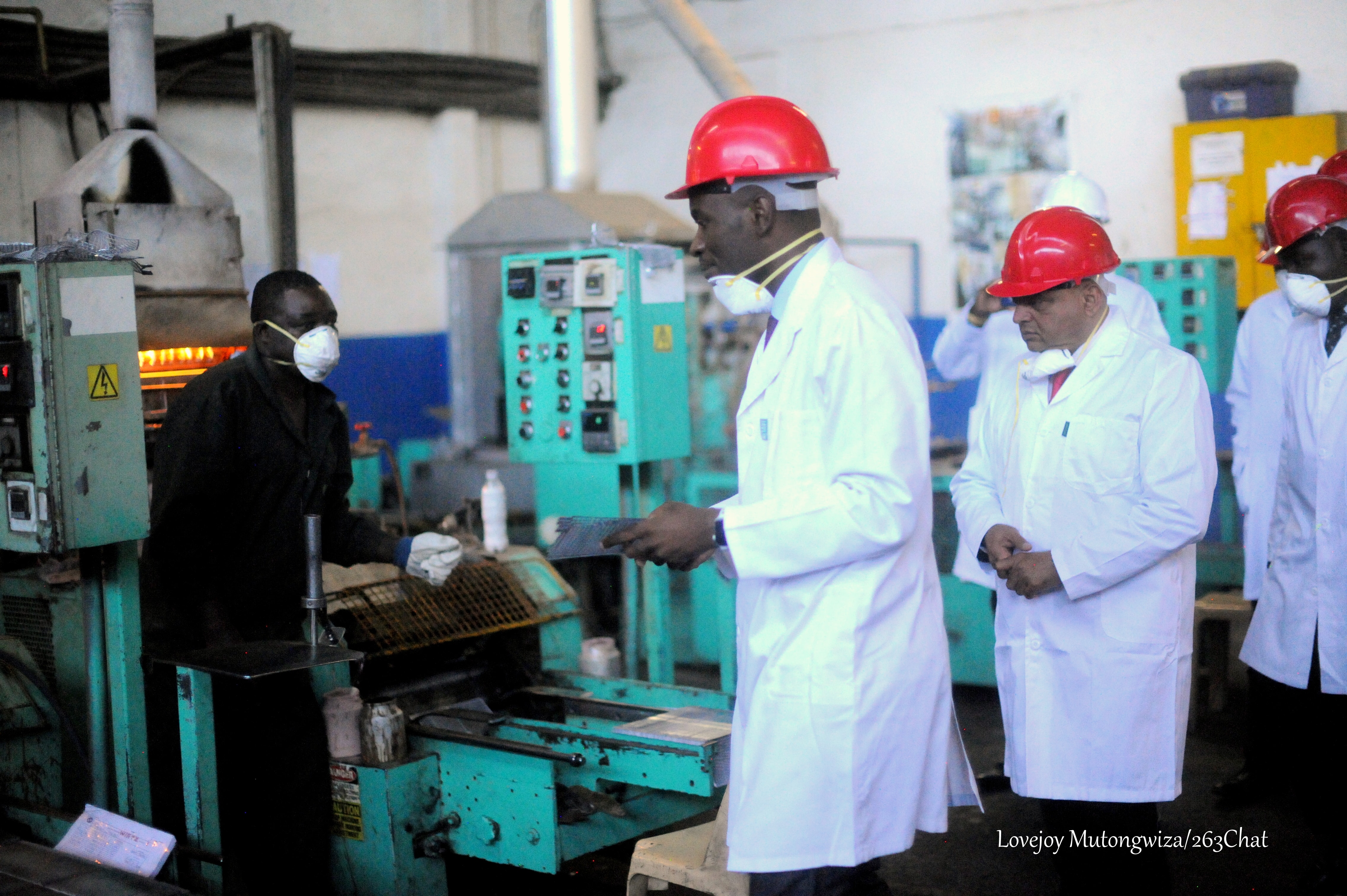 With winter season conventionally the company's peak sales period, aggregate demand has virtually dropped this time around with signs pointing to a tougher year owing to weakened consumer spending since the beginning of the year and compounded by recent monetary policy developments.
"Currently volumes have gone down significantly in terms of sales. We are doing up to 25 000 (batteries), we were doing 32 000, so our demand has shrunk by around 7 000 volumes," Nyabereka said, while also bemoaning the two per cent intermediary electronic transfer tax and the 2.5 percent duty on raw materials.
"Bank charges have left us in a difficult position. If I can tell you I am losing close to RTGS$ 28 000 in bank charges alone. We are also losing a lot from the 2.5 duty on raw materials," he said.
He also said the 20 percent retention on export earnings has further eroded the company capacity to replenish raw materials on time as the interbank market has so far been unyielding to industry.
However, Deputy Minister of Industry and Commerce, Raj Modi assured assistance to the struggling firm, particularly in accessing foreign currency to procure raw materials.
"Like any other company, they are faced with foreign currency shortages. They are not operating at 100% so we want to support them so that they operate at full capacity.
"The raw materials that are there are normally exported, maybe because there is more money out there, this then means our industry is starved and more foreign currency will be needed to then look for raw materials from outside the country," he said.
He applauded the resilient shown by the company in the face of a harsh operating environment as the company mainly relies on locally made raw materials for its operations.
"We want to find out exactly how we can help them because they have been doing well. They have been exporting some of their batteries and in the process of generating foreign currency.
"The other good thing is that they are using about 70% local material which saves our foreign currency. So we want to see what we can do to make sure that we capacitate them for them to operate at full capacity," Modi said.