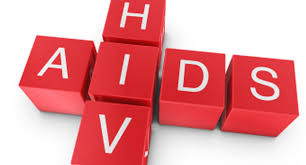 Clinical Pathologist Dr. Nyaradzo Mgodi has highlighted that there are studies under the MATRIX initiative looking into product development, acceptance, and distribution as the initiative is looking into developing multipurpose tools for HIV prevention, as well as pregnancy.
Recently, in a media science café organized by the Health Communicators Forum (HCF), HIV Prevention expert Dr Mgodi said Zimbabwe is the first African country to approve the use of this injectable.
With the CAB-LA or Dapirivine Ring still unavailable for the public, those who participated in the clinical trial studies have access to these HIV prevention biomedical interventions.
"What we are talking about, we call it post-trial access. That is why MATRIX is looking at all facets of life and HIV prevention.
"After the trial, how are women going to access it before it is registered for example. For CAB-LA, all the women who were taking part were given the option to continue using it while we are gathering information, while we are waiting for the governments or the national departments of health to make it available, they can continue using it coming to my clinic though because it is not yet available.
"It is only them. At least they are benefiting because they are the heroines or heroes who took part. So they can continue using it in what we call an open-label. It is not that stringent as we want to observe if they can continue using it without too much monitoring.
"We won't be asking too much on the dates. We want them to be able to know that such and such a date is when they will be coming for the injection. We are weaning them. But we also work with what is available in the community. Upon completion of the study when CAB-LA is not available at QV (pharmacy), then we work with PZAT clinics," she said.
"The MCAZ has registered CAB-LA and I don't know about the guidelines. We have not yet incorporated the WHO guideline into our local guidelines but soon by mid-year, we are going to have it incorporated into our guidelines to say CAB is going to be used into our national guidelines," she said.
She noted that they are still looking into the distribution logistics among other things before they roll out the jab.
"But even though we have incorporated it into our guidelines, it is not yet available. If you check Dr. Patel, it is not yet there. We want to see how we roll it out. We want to see how to do it in the real world because the results I was talking about were doing it in research.
Plans are underway. All the women who took part in the CAB-LA study, are already back in the clinic and are accessing the CAB-LA under less stringent conditions as we are looking for more information," Dr Mgodi said.
The latest HIV prevention tools that are Cabotegravir (CAB-LA) and Dapirivine ring in Zimbabwe by the Medicines Control Authority of Zimbabwe (MCAZ) last year, the country is expected to have incorporated the World Health Organization (WHO) guidelines of this long-acting HIV preventive method into its own HIV pre-exposure prophylaxis in June.