Working up at around am to do all the house chores even before setting off for school has become a religious time table for most rural girl child.
By Ashley Muremba
But for talent Rungani (16), it is that time when nature takes its course as she ponders the difficult moments of managing her monthly flow.
The taboo and secrecy associated with menstruation means she cannot get discuss this with her poor parents or even ask for money to but proper sanitary wear as there her parents are even struggling to put a proper meal on the table.
This then means that, like any other girl in Nkayi, talent is left with no option but to find comfort in unhygienic cow dung to manage her period.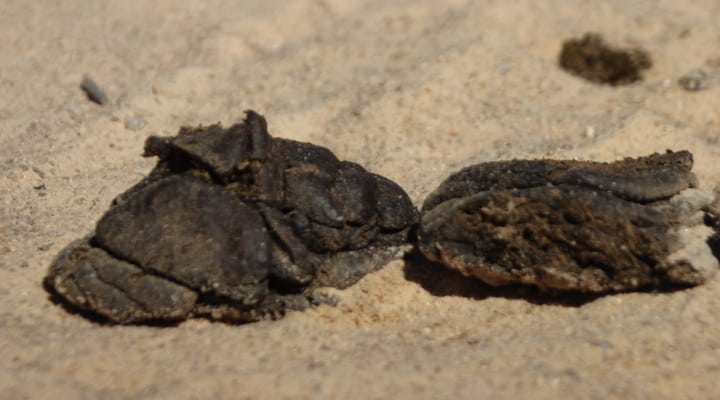 Due to the harsh economic environment, most rural girls are left with no option but to use of cow dung as an alternative
With the economic situation taking a toll on ordinary citizens the situation becomes even more unbearable for many young girls and women.
"I have found it very difficult to discuss my period issues with my parents. This has been happening for some time now and my mother kind of know my period days, so each time she suspects that I am on, you see her battling with depression because money is proving hard to come by. I am left with no option but to use cow dung as substitute for proper sanitary pads," said a dejected Talent.
Even the recent announcement by the government that they were scrapping duty on the importation of sanitary ware has not helped the situation leaving rural girls to resort to using unhygienic and rudimentary was such as cow dung, dried maize cob, worn out clothes, unprocessed cotton, tree barks and banana tree leaves.
"The situation becomes so complicated when you do not have proper sanitary ware and you are expected to be doing something during that time. Some of the girls are even force to skip lesson which has a direct effect on their education. But again, we can't blame them because they would not be comfortable with the situation, you never know what might happen to the cow dung while you are in class or any other place with many people," said Nobuhle Sibanda a teacher
"At some point female teachers assist these girls with proper sanitary ware but looking at the numbers, you can tell that the little will never be enough, also taking into consideration the economic situation prevailing in the country, all hope has been lost," added Sibanda.
In a survey carried out by this publication, standard sanitary pads are going for between RTGS$3 to $4 an amount that is far beyond the reach of many rural girls.
Theresa Muyambo an advocate for the girl child rights says government must prioritise the issue of sanitary ware.
"For a very long time this issue has been debated in parliament. Whilst it is encouraging that duty was scrapped from all sanitary ware, the government should also consider providing free sanitary ware for the rural young girls. Most girls are using outdated methods that have implications on their health." said Muyambo
According to Dr. Marvelous Rupinda the use of leaves and other unhygienic methods expose these girls to the risks of contracting diseases such as cancer.
"Whilst the use of leaves helps the girls manage their cycle, it has a long term effect on their health as it leads to cancer and other incurable diseases. Its best to prevent deadly infection which are costly that wait for it to happen especially to an already burdened community" said Dr. Rupinda
For Talent and her friends transition into womanhood is something that would not come on a silver platter, having experienced so much torture as they cannot afford to buy sanitary ware owing to the economic meltdown.
A 2015 survey by the Ministry of Women and Youth Affairs, indicates that 67 percent of girls miss school due to lack of pads and 26 percent stay home because of heavy flows during menstruation.
Most sanitary pads in Zimbabwe are imported from neighbouring South Africa. Local companies that used to manufacture sanitary pads have since ceased operations due to foreign currency shortages.