This year's second edition of The Mesh roars into life this Saturday at Chez Zandi Bistro and Wine Bar with former Zimbabwe Warriors legend, Tinashe Nengomasha and Activist Patson Dzamara headlining the star-studded line-up.
With Unplugged moving to Kwekwe this weekend, it is an opportune time to attend The Mesh, an event that uses music and dialogue to not only provide a platform that seeks to cultivate a good networking web for young adults in terms of business and social relations, but also creates a relaxed environment in which young people can meet, interact and share ideas.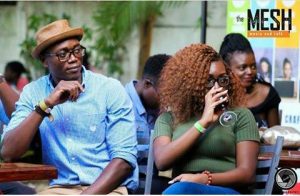 A brainchild of Ralph Kadurira (who recently got listed in the Gumiguru 40 under 30 emerging leaders class of 2017) and his business partner Munyaradzi Jokomo, The Mesh uses music and dialogue as tools to perpetuate a progressive youth in the society.

"The music, same as dialogue, is an important and extremely useful tool in the way we learn. It is truly a wonderful resource.
Though some would look at music as a small footnote in the progression of humanity, it is, in fact, a much greater force; for some, it defines their very existence," noted Kadurira.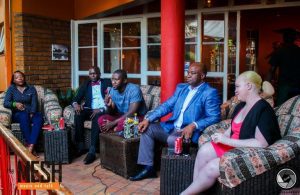 Presenters will include the multi-award winning Entrepreneur Dr Faith Nyamukapa, Dr Patson Dzamara, award-winning former Zimbabwean International soccer player Tinashe Nengomasha, Rumbidzai Takawira affectionately known as the 'Newsbae', and the CMediaAfrica CEO, Tommy Deuschle.
Live music will be provided by various Afro-fusion outfits which include, Gwenyarimba, Alfred Sax and the main performing artists will be BlackSight and Tamy Moyo. Dj Tumz will also provide some entertainment.