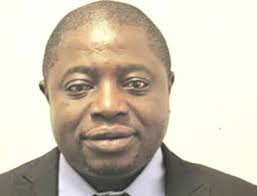 Voluntary Media Council of Zimbabwe (VMCZ) Executive Director Loughty Dube's election to the position of Secretary General of the World Association of Press Councils (WAPC) has put Zimbabwean media on the global spotlight.
By Knowledge Venge
Dube becomes the first Zimbabwean journalist to hold the  post.
Speaking to journalists at the Harare International Airport soon after his arrival from Cyprus where the WAPC Annual General Meeting was held, Dube expressed gratitude for the recognition.
"I am very happy for such an honour and the World Association of Press Councils' appreciation of our commitment and efforts to promote professionalism in the Zimbabwean media," said Dube.
Loughty Dube who was accompanied by Faith Ndlovu, the VMCZ complaints officer said the appointment is a stepping stone for the Zimbabwean media.
"I feel that this is the first step for the Zimbabwean media to be recognised internationally. The gusture paves way for us to forward our grievances to the global community."
The annual general meeting was attended by media councils from different countries across the globe.
Cyprus's Sule Akber was elected president of WAPC, while Kenya Haron Mwinga and Kishor Shrestha of Naples were elected first and second vice presidents.
Faith Ndlovu said the recognition gives Zimbabwe the opportunity to bring issues of sexual harassment into the spotlight.
VMCZ board member and chairman of the Zimbabwe National Editors Forum, Njabulo Ncube armour-plated Dube's  appointment.
"It also shows the work of VMCZ is recognised globally. We are not trying to invent the wheel but embracing global trends in media professionalism.
"Dube is emerging as one of the leading local media personality and executives in Zimbabwe, particularly at this crucial time in which we seek self-regulation. It is our hope as VMCZ that the government recognises we are not driven by regime change agenda in advocating self-regulation but international best practices in journalism," said Ncube.
WAPC is an international association of press and media councils, dedicated to freedom of expression and excellence in journalism.