Centre for Applied Legal Research (CALR) in collaboration with Legal Resource Foundation (LRF) on Thursday launched a declaration of rights android application with the aim of entrenching a culture if constitutionalism in Zimbabwe.
Speaking at the launch of the application, Nyasha Chikwashe, the Executive Director of CALR said the launch of the application is meant to simplify and translate the Declaration of Rights contained in chapter 4 of the country's constitution.
"We are gathered here today to launch the dissemination of the same simplified declaration of rights but through the use of an innovative ICT tool," he said.
This slideshow requires JavaScript.
He also said the launch of the application was driven by the unique mobile penetration rate in the country.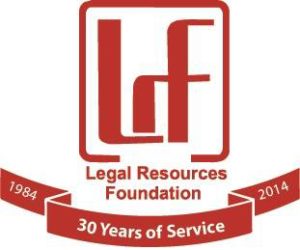 "With the growing influence of modern day ICTs in development, we have realised the great potential that lies in using modern ICTs to promote access to information for the promotion and protection of human rights.
"The declaration of Rights Android that we have developed provides a virtual interface to a simplified version of the declaration of rights contained in the constitution of Zimbabwe Amendment (No 20), "he said.
According to Chikwashe,  the information contained on the application is simplified so that it is easy to read and understand.
The application which was driven by the need to ensure that citizens are empowered to claim and enforce their constitutional human rights entitlements through improved access to information is already available on the Google play store.
The application contains an introductory section that gives an explanation of what the declaration of rights is.
The application is part of the of the organisation's ongoing project entitled, Fostering Constitutionalism: promoting the enforcement of socio-economic human rights in Zimbabwe.
Gerdine Albertine Agnes Sneller, the Ambassador of the Kingdom of Netherlands to Zimbabwe applauded the gesture by CALR.
She also urged government to undertake programs that are meant to cultivate the spirit of constitutionalism amongst the citizens.
Please download the Declaration of Rights app.