In this digital era, disruptive innovations have changed the way people communicate and handle their social needs. This has been made much more easier and exciting due to the Internet revolution which continues to sweep across the globe with various technological innovations.
When it comes to safe connectivity, using a VPN (Virtual Private Network) is one of the best ways to carry out your business on the world wide web with maximum confidentiality. It is currently one of the most veritable technologies which one can use to enhance privacy, censorship avoidance, anonymous file sharing, and more.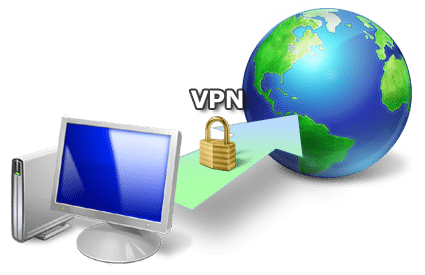 But not all VPNs are created equal, and there's no sense paying for features you don't need. Read on as we explore the ins and outs of picking a perfect VPN service.
Through the use of software (and sometimes, at the corporate and governmental level, hardware) a VPN creates a virtualized network between two physically separate networks.
VPN use, for example, allows a 263Chat employee to work from home in Westgate suburb while accessing the company intranet located in a building in Harare CBD, as if he was right there on the263Chat office's network.
This very same technology can be used by consumers to bridge their phones and laptops to their home network so, while on the road, they can securely access files from their home computers.
VPNs have other uses cases, though. Because they encrypt your connection, VPNs allow users to prevent others from seeing the data they're transferring. This keeps data secure, particularly on public Wi-Fi networks in places like coffee shops and airports, ensuring no one can snoop your traffic and steal your passwords or credit card numbers.
Since VPNs route your traffic through another network, you can also make it appear as if it's coming from another location. That means if you're in Harare, Zimbabwe, you can make your traffic appear to come from Cape Town, South Africa.
This is useful for certain sites that block content based on your location (like Netflix). It also allows some people (we're looking at you, Zim authorities) have to deal with insanely high import taxes on software that see them paying twice (or more) what other countries' citizens pay for the same products.
On a more serious note, an unfortunately large number of people live in countries with high levels of overt censorship and monitoring (like China) and countries with more convert monitoring (like the US); one of the best ways to get around censorship and monitoring is to use a secure tunnel to appear as if you're from somewhere else altogether.
In addition to hiding your online activity from a snooping government it's also useful for hiding your activity from a snooping Internet Service Provider (ISP). If your ISP likes to throttle your connection based on content (tanking your file downloads and/or streaming video speeds in the process) a VPN completely eliminates that problem as all your traffic is traveling to a single point through the encrypted tunnel and your ISP remains ignorant of what kind of traffic it is.
In short, a VPN is useful anytime you want to either hide your traffic from people on your local network (like that free coffee shop Wi-Fi), your ISP, or your government, and it's also incredibly useful to trick services into thinking you're right next door when you're an ocean away.
Every user is going to have slightly different VPN needs, and the best way to pick the ideal VPN service is to take careful stock of what your needs are before you go shopping. You may even find you don't need to go shopping because home-grown or router-based solutions you already have are a perfect fit.