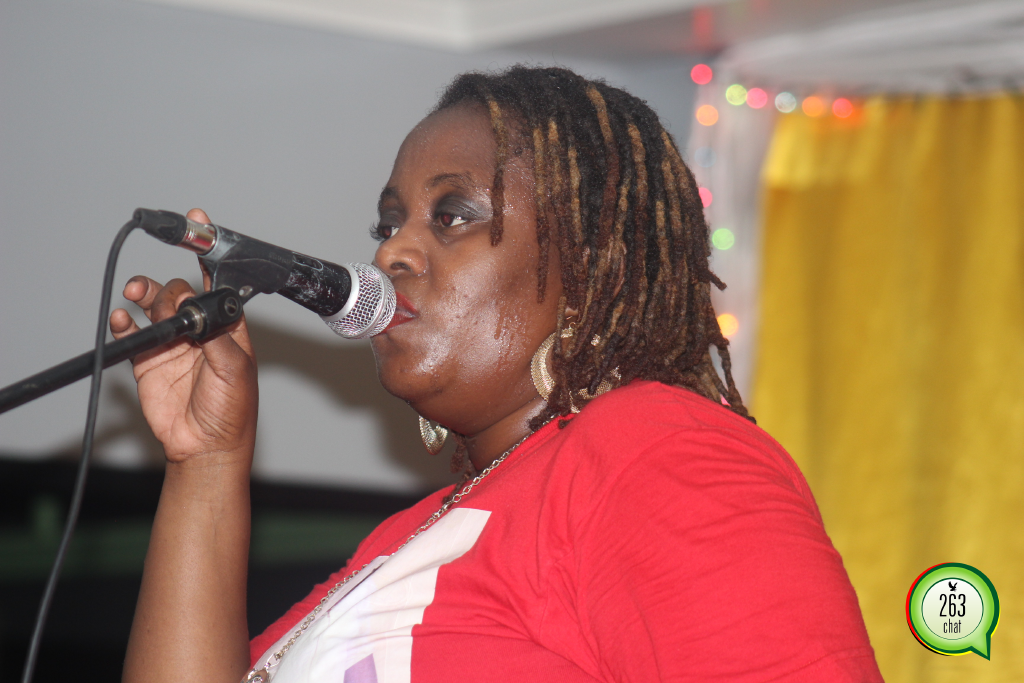 Former Third Generation backing vocalist and dancer, Pamela Zulu last week launched her second album titled Madhin'adhin'ali at Dandaro Inn.
Speaking to 263Chat, the energetic dancer whose first album was not well received believes her second project will take her music career to another level.
"I am happy to have launched my second album because of the support of God, my family and my management."
"It shows that people are appreciating my work and pressure is by my side to satisfy those people but I think this album will rectify it" said Zulu whose stage name is Gonyeti.
She is confident that the effort she put on her second album will reap rewards and is keen to prove that women can also do it.
"This album is going to take me to another level because I gave myself enough time to work on it, I want to prove that women are talented and can do it just like men.
"Female artists in Zimbabwe are not getting that chance to fit in the big five but I will try to be the first one to fit into that bracket.
"I have worked on this album wholeheartedly and I hope people will accept it in a good way," said Gonyeti.
The six track album was produced by award winning producer Oskid and carries songs including Life yacho, Madhin'adhin'ali among others.