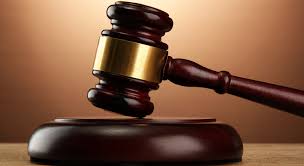 Property developer George Katsimberis is seeking the recusal of the Acting Deputy Prosecutor General, Michael Reza from presiding over a case where he is facing fraud charges.
Katsimberis is accused of furnishing Pokugara Properties with unapproved architectural plans despite confirmation from the City of Harare that the designs were authentic.
Through his lawyer Advocate Tinomudaishe Chinyoka, Katsimberis brought to the attention of Magistrate Vongai Guwuriro Muchuchuti how Reza caused the arrest of a key State witness in a matter under the same facts and involving Pokugara Properties.
"An event happened in between the last time we were here which required that I make a different application, this event is that my brother the prosecutor (Reza) facilitated the arrest of one of the witnesses we intend on calling in this case. He is also a witness in the other three cases with the same facts.
"My learned friend on the 14th of October 2022, wrote a letter to the police which letter caused the police to arrest this witness. In fact this letter was saying he is no longer a witness, because what happened is, the police called him to talk about this case so his lawyers wrote to the police saying he is still testifying so do you mean to interfere with the witness.
"The police then wrote to NPA to check if this was correct and my learned friend wrote to Police to say it's not true he has finished testifying but the truth is that he has only done one case and there are three remaining, in fact he was arrested here at court," Chinyoka told the court
He said the application was necessitated by a systematic pattern where Reza has been prosecuting in matters involving Pokugara Properties or company's chief operations officer Tatiana Aleshina.
"When I was going through this, I thought there seems to be a pattern in the NPA whereby if the complainant is someone called Tatiana Aleshina or Pokugara Properties the Prosecutor is always my learned friend and in one of the cases where they were accused persons my learned friend took over from another Prosecutor for use of withdrawing charges against these people," he said
Advocate Chinyoka added "The law requires that I make an application for my learned friend to recuse himself or be recused from this case."
Magistrate Guwuriro remanded the matter to January 23 for a ruling on the application.