Two weekends in succession, Zimbabwe hosted South African musicians, Nasty C and Shekhinah who made their debut appearance in the country with electrifying performances.
Through their performances, it is getting clear that besides Afro pop (Naija) and Reggae-Dancehall (Jamaican) music, Hiphop and RnB has a decent following.
These two shows have proven promoters wrong. For over five years now, promoters have had to rely on West Africa and Caribbean Islands in search of Naija and Dancehall talents to bring and perform home.
The two shows which were well attended, were without any incidences like fans throwing missiles on stage, something that could not be imagined for artists who are not that popular among local fans.
Speaking to 263Chat, Unplugged co-founder, Chiedza Danha on why they decided to bring Shekhinah against high demands for Naija and Jamaica, she explained on their unique approach when bringing international acts.
Danha said they are driven by what their followers want- which explains why some unlikely artists have been appearing at the Unplugged and delivering top notch performances.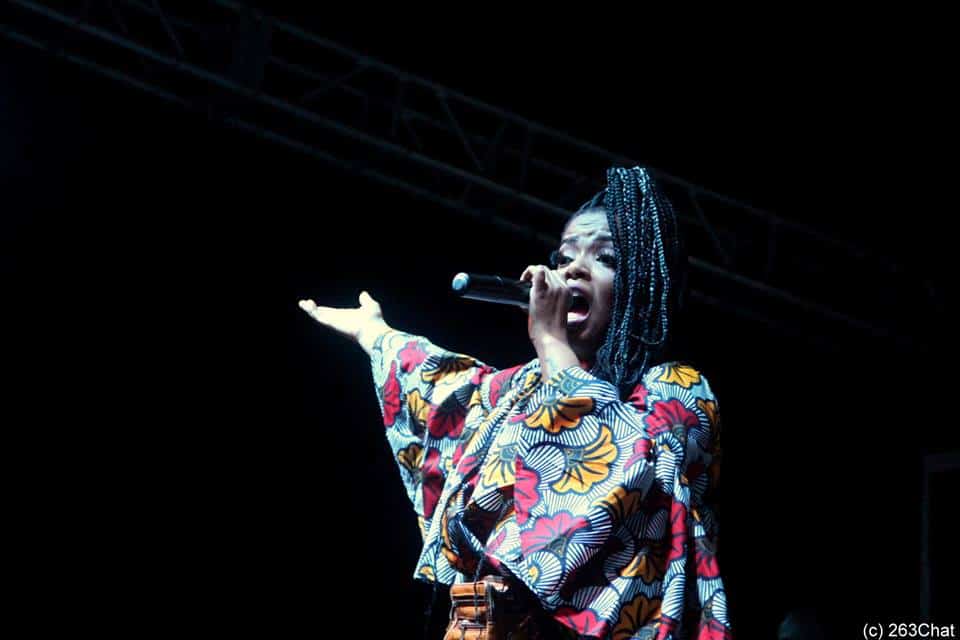 "As yet, we can not pronounce who will be coming next to grace Unplugged since we haven't talked to our audience and heard their needs.
"We are trying to desist from imposing acts on people and rather feed people with what they wish to have, which is why we ask our audience first on who they want to see perform and whenever it works with our budget, we go ahead with it," said Danha.
Shekhinah's performance, though short lived was up to scratch just like her predecessor's, Nasty C, and had thousands of fans singing and dancing along. By the time she left, fans were singing 'One More' and craving more from the suited hit-maker.
https://www.youtube.com/watch?v=VsGiND7LHGA