Zimbabwe's mobile internet and data traffic reached 6.1 terabytes in the second quarter of 2018 as demand for traditional communication services such as Voice and SMS continue to dwindle.
The industrial statistics released by the Postal and Telecommunications Regulatory Authority of Zimbabwe (Potraz) further reflects an increase in the country's internet penetration by 2.8% to reach 51.9% following a 5.7%
growth in active internet subscriptions.
"Mobile internet and data usage increased by 16.9% to record 6,104TB from 5,220TB recorded in the previous quarter. Data utilisation from WhatsApp bundles constituted 34.4% of total mobile internet and data utilisation" noted POTRAZ.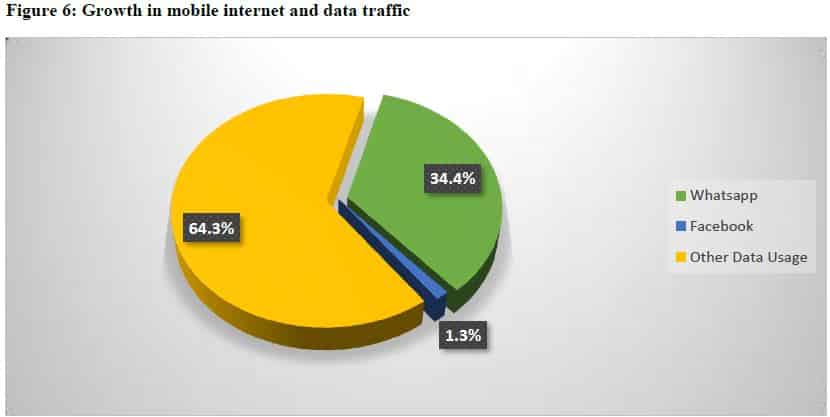 The regulator's report further explained that the growing popularity of social media is expected to drive data usage in the coming years.
Prominent social media platforms like Whatsapp, Facebook and Instagram are generating massive traffic leading to the increase in data consumption.
Of the 6100 Gigabytes consumed in the second quarter of 2018, the Potraz report shows that Whatsapp traffic commanded 34,4% while Facebook traffic constituted 1.3% and 64.3% was utilized by other web services.
The market share of mobile internet and data is comparable to the market share of mobile voice traffic with Econet dominating the market with over 70% market share and the rest being shared by the other two operators.