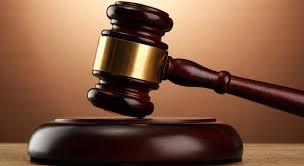 A prosecutor from President Emerson Mnangagwa's special prosecuting unit, Zivanai Macharaga has been told to stop involving himself into the investigations of a matter which saw former National Pharmaceutical (Natpharm) boss, Newman Madzikwa being dragged  to court.
Harrison Nkomo, who is representing Madzikwa said Macharaga is being impartial in this matter since he is involving himself with the investigations after he (Macharaga) had asked the court to call another witness whom he said is the one who recorded minutes from the drugs prize hikes at NatPharm premises.
Nkomo opposed to the application saying the sate can not call another witness now, Suzanne Shara, who was on the list of the five witnesses that have already testified before the court.
"The accused person has a right to free trial, and for that the state called its five witnesses who testified and now they want to bring another witness after he himself had said that he got some piece of evidence which he is saying are meeting minutes.
"The audio of the said meeting minutes, the state was full much aware of that meeting, so to say they are bringing that now is improper because they should have done it in the beginning," said Mr. Nkomo.
He also cited the Supreme court ruling on the matter that involved Hebert Ushewekunze, where it was said that a prosecutor must not be involved in the investigations because it shows one's impartiality.
However, Macharaga denied that saying he only wants to bring justice.
"What I am doing is to serve justice to this matter. If this witness is to come she might exonerate the accused person who knows because she will be telling what she recorded during that meeting.
"I am not here to secure conviction nor am I being involved into the investigations as what the defense is saying, but the recording of the meeting minutes came to the court's attention after we have already had our witnesses and I do not see the defense suffering any prejudice," said Macharaga.
Madzikwa is the acting manager of NatPharm who was fraudulently appointed by Dr David Parirenyatwa through a directive to the Natpharm board without following procedure.
Natpharm is responsible for supplying medicines to government and private health centres and there is a standing regulation for a four percent handling fee for all medicinal products delivered to the Ministry of Health and Child Care payable to Natpharm.
It is the State's case that Madzikwa, contrary to the requirements, directed his financial manager Roland Mlalazi in a management meeting held on September 3, to effect a 11 percent hike of the handling from four to 15 percent which could have potentially caused price hikes of basic drugs to consumers.
In the second count, Madzikwa is alleged to have acted in contrary with his duties by handpicking a Danish company called Mission Pharma to supply medicines worth $10 m without going to tender.
Madzikwa is out on $200 bail.